Most Affordable Towns to Buy Property in the London Commuter Belt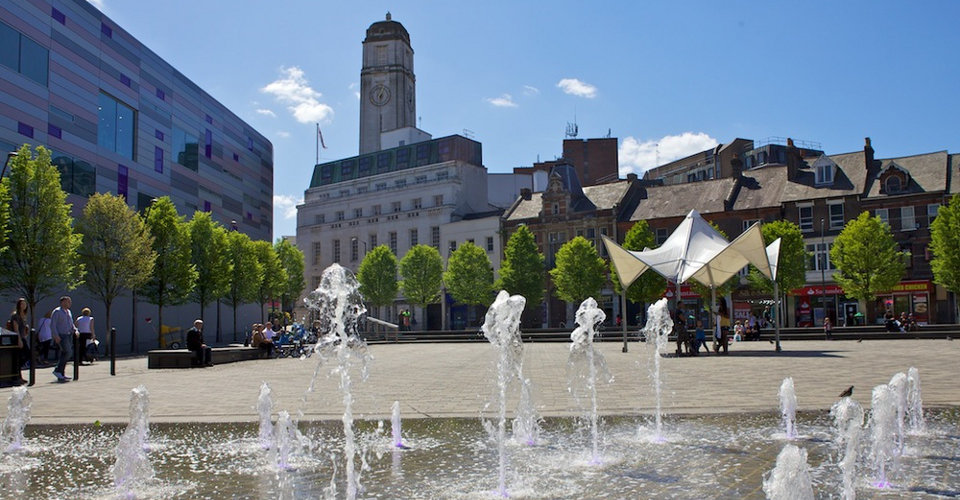 A growing number of families are leaving London, moving to incomparably more affordable Commuter Belt towns. But due to the increased demand for properties in the Commuter Belt, especially in towns with good transport links to London, the prices in many areas have increased dramatically. However, the cost of buying a home in one of the many commuter towns can't compare to the asking prices in the UK capital. Listed below are some of currently the most affordable towns to buy property in the London Commuter Belt.
Wellingborough, Northamptonshire. Locating to this market town just 11 miles from Northampton and 70 miles of London can literally save you hundreds of thousands of pounds. The prices vary greatly but in 2015, an average home in Wellingborough sold for about £160,000. However, you will spend about £5,000 for annual ticket, while the journey to London lasts approximately 52 minutes.

Basildon, Essex. Another commuter town with a reputation of being affordable is located 11 miles of Chelmsford, 10 miles from the seaside resort town of Southend-on-Sea and 32 miles of London. Property prices here are slightly higher than in Wellingborough but in 2015, it was possible to find a home for under £200,000. Also, it takes just 33 minutes to get to London by train. On a yearly basis, the journey to London will cost you almost £4,000.

Luton, Bedfordshire. With an average home price of about £185,000, Luton is without a doubt one of the most affordable commuter towns. Also, you can get to London in fewer than 30 minutes by train. But the annual ticket will cost you almost £5,000.

Kettering, Northamptonshire. Located some 80 miles north of London, Kettering is another highly affordable town in Northamptonshire as an average home price is about £177,00. It is slightly further away from the UK capital than Wellingborough but you can still get to the City in about an hour at annual travel cost of about £7,400.

Harlow, Essex. This town is worth considering as well if you would like to buy a home for less than £200,000. In addition to being one of the most affordable towns in the Commuter Belt, Harlow is also conveniently close to London. The latter can be reached in about 35 minutes, while the annual travel costs are about £4,300.