Popular Property Locations in Southern England (Excluding London)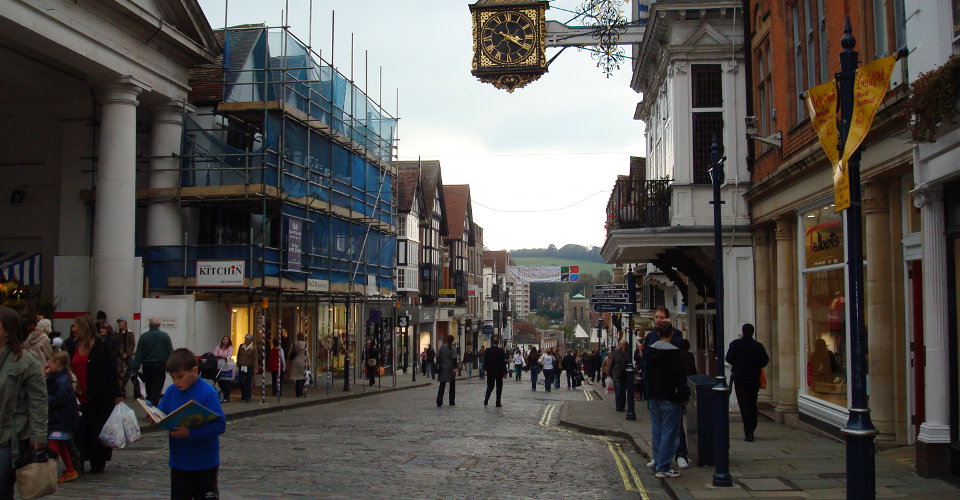 With or without London included, Southern England has the most vibrant housing market, while the continuously growing demand for properties is pushing the prices sky-high. And according to the latest predictions the already soaring prices in the most popular locations will increase even further. In 2015, some of the most sought after property locations in Southern England were:
Cambridge, Cambridgeshire. Thanks to the strong local economy, excellent transport links to the UK capital and some of the best schools in the world, this university city has experienced an increase of property prices for nearly 45 percent since 2007. And the current trends are showing no signs of slowing down. In 2015, an average price home was £470,000.

Oxford, Oxfordshire. Another highly desirable university city with soaring housing prices is unlikely to get cheaper any time soon. On the contrary, high demand and short supply of homes will keep the prices sky-high. The current average home price in Oxford is about £470,000. This is the same as in Cambridge, however, compared to the local earnings, Oxford is the most unaffordable city in the UK as an average home costs 11 times the usual local salary.

Reading, Berkshire. Often described as a Commuter Belt town, Reading is indeed situated very close to the UK capital which is only about 41 miles east. And once it will be connected to London by the Crossrail which will become fully operational by 2019, getting to London will even be faster and more convenient. However, the mentioned railway line is also responsible for the increase of property prices. In 2015, an average property price in Reading was £310,000. What is more, it is expected to increase for more than 40 percent by 2019-20.

Guildford, Surrey. Another town that is conveniently close to London (just 27 miles southwest) is highly popular with home buyers as well. In fact, it is one of the most popular property locations in Southern England for quite some time. In addition to excellent transport links to London, the city is also renowned for its tranquil and quiet suburbs, lots of green areas and high quality schools, which make it ideal for families. Unfortunately, property prices are quite high as well. Homes currently sell for an average price of about £450,000.

Southampton, Hampshire. The largest city in Hampshire 75 miles south-west of the UK capital has experienced a major increase in property prices over the last few years. And they are expected to continue to rise in the future as well. According to some predictions, the cost of a home in Southampton could increase for more than 40 percent by the end of the decade. Currently, a home in this port city on average costs about £200,000.